Affordable Junk Removal Service
Bye Bye Junk Edmonton gives you options when it comes to junk removal. While our competitors focus on just bin rentals, we give you a choice between bin rentals and full service load and haul junk removal.
We offer fast and expedient service with as fast as next business day junk removal as well as free quotes and estimates.
Our crews are equipped with an oversized mobile junk trailer, so whether the job is big or small, we can handle it. And to get you at ease and ensure that you are protected, we carry full WCB and liability insurance. Last but not the least, we have the greatest customer service with over 530 five-star reviews on Google and a 98% repeat and referral rate.
Whether you are renovating and need the debris and junk gone, you are cleaning up, downszing, moving or anything else we can helpBye Bye Junk and our sister company The Junk Removal Company, can and will get rid of anything that needs to be hauled to the dump. Call or email us for more details.
WHAT OUR CLIENTS ARE SAYING
Tina Demers
13. June, 2022.
Bye Bye Junk was prompt (even early!), professional and very affordable! I will definitely use them again and I highly recommend their services!!
Angel Wings Lawn Care
11. June, 2022.
I've been using bye bye junk now for a few months and nothing but great professional service , great rates and prices , helped out my business with bin rentals needed to help serve my clients so thank you bye bye junk for all your help
Ralph Paufler
11. June, 2022.
These folks handled a very messy job for me and did it professionally and in good time. I will for sure make use of their services again.
Irfan Srna
4. June, 2022.
Very polite and professional, came to my house 20 mins after contacting them. Great price too, cheaper than other quotes I got. Highly recommended 👍🏼
guransh singh
4. June, 2022.
Excellent service 💯💯
Andrew Pearson
3. June, 2022.
Fast, efficient. Worth the money. Would definitely recommend
Steve Osiowy
29. May, 2022.
Good communication, customer service, pricing and skilled laborers. Well run company. Worth calling! 👍
Serving you from 3 Locations in Edmonton
NEW EXPANDED AREA AND LOWER FEES TO SOME LOCATIONS

NO CHARGE DELIVERY TO EDMONTON, BEAUMONT, SHERWOOD PARK AND ST. ALBERT.
Service to Nisku and Leduc available with one time travel charge of $50.00 + GST.

Service to Spruce Grove and Fort Saskatchewan available with one time travel charge of $85.00 + GST.
Service to Stoney Plain available with one time travel charge of $95.00 + GST.
Service to Morinville, Ardrossan and Bon Accord  available with one time travel charge of $115.00 + GST.
Service to Rural Addresses within 50km from the city of Edmonton limit, including acreages outside of town limit, RR addresses and gravel or unpaved access to property is available with one time travel charge of $125.00 + GST
BYE BYE JUNK



Bye Bye Junk is a full service junk removal company. We offer bin rentals for do-it-yourself junk removal or full service junk removal (we do all the work) for your convenience. Great quality, affordable prices, we take care of your junk problem.
SERVICES

JUNK REMOVAL

TREE CUTTING AND REMOVAL

APPLIANCES REMOVAL

POST CONSTRUCTION CLEANUP

DEMOLITION CLEANUP

SHINGLE BINS

CONCRETE BINS
WE ACCEPT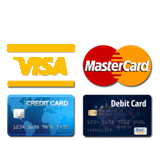 CONTACT INFORMATION
Service Hours
Monday – Sunday:
7:00 am to 9: 00 pm