OUR JUNK REMOVAL SERVICES
JUNK REMOVAL
TREE AND HEDGE PRUNING
SCRAP CAR REMOVAL
FURNITURE REMOVAL
APPLIANCES REMOVAL
SOD AND DIRT REMOVAL
SHINGLES AND CONCRETE
DEMOLITION CLEANUP
MISC JUNK REMOVAL
JUNK REMOVAL
Affordable Junk Removal Services to Edmonton and Area…
Bye Bye Junk offers affordable, hassle -free junk removal services to Edmonton and area. With over 7 years of experience and thousands of satisfied clients, we are your trusted service provider for any kind of junk removal.
With same day service, affordable rates, you can rely on Bye Bye Junk to get rid of your unwanted junk quickly and affordably. Call us today  for a free quote on your junk removal project …
TREE AND HEDGE PRUNING
SCRAP CAR REMOVAL
FURNITURE REMOVAL
APPLIANCES REMOVAL
SOD AND DIRT REMOVAL
SHINGLES AND CONCRETE
DEMOLITION CLEANUP
MISC JUNK REMOVAL
 Some Of Items We Will Take
We take items most of other junk removal companies will not …
Our haul away service as well as our bin rental service will take majority of items that other junk handlers cannot or will not take. We take items such as large furniture items, mattresses, appliances, TV's, computer monitors, laptops, tires, car batteries, tools, car parts.
With few expectations such as hazardous waste (items such as: solvents, chemicals, oils, toxic materials, paints, flammable liquids, explosives, oil drums, oil tanks, pressurized tanks, food items & carcasses, or any other type of hazardous waste.) we can take and haul away most junk.
If you have items such as concrete, dirt, brick, shingles etc. that other handlers will not take it, please let us know. We offer specialty bins for concrete, sod, shingles etc. or if those items will not fit into one of our bins (or you are not sure what goes where), our full service will take and haul those items away,
Need something special for your project? Please contact us and we will try to help you.
OUR MISSION
OUR VISION
OUR VALUE
OUR MISSION
At Bye Bye Junk, our mission has been to offer reliable and quality junk removal services to our clients across Edmonton, Alberta. We have been serving our clients with quality services for over sevenyears now.
OUR VISION
OUR VALUE
We are pleased to announce that we now offer instant quotes on most of our services online 24×7 using our state-of-art quoting portal developed for your convenience. To get your free quote, please visit our quotes and services portal,  pick what you need and if happy with the quoted price, click submit to complete your reservation.
Ordering Junk Bins from Bye Bye Junk is as east as 1-2-3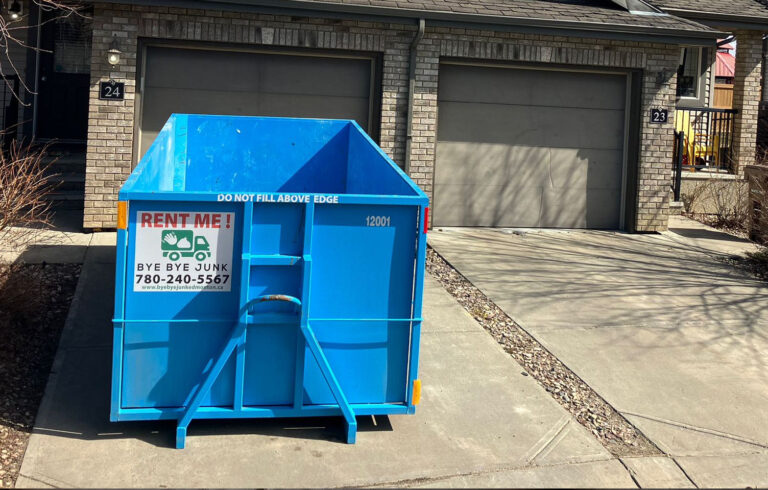 OUR WORK – JUNK REMOVAL BEFORE AND AFTER
Bye Bye Junk knows junk removal. Our customers love us, our reviews and customer feedback are one of the best in the industry, but set aside let pictures of our work speak for themselves.
WHAT OUR CLIENTS ARE SAYING
Tina Demers
13. June, 2022.
Bye Bye Junk was prompt (even early!), professional and very affordable! I will definitely use them again and I highly recommend their services!!
Angel Wings Lawn Care
11. June, 2022.
I've been using bye bye junk now for a few months and nothing but great professional service , great rates and prices , helped out my business with bin rentals needed to help serve my clients so thank you bye bye junk for all your help
Ralph Paufler
11. June, 2022.
These folks handled a very messy job for me and did it professionally and in good time. I will for sure make use of their services again.
Irfan Srna
4. June, 2022.
Very polite and professional, came to my house 20 mins after contacting them. Great price too, cheaper than other quotes I got. Highly recommended 👍🏼
guransh singh
4. June, 2022.
Excellent service 💯💯
Andrew Pearson
3. June, 2022.
Fast, efficient. Worth the money. Would definitely recommend
Steve Osiowy
29. May, 2022.
Good communication, customer service, pricing and skilled laborers. Well run company. Worth calling! 👍
Serving you from 3 Locations in Edmonton
NEW EXPANDED AREA AND LOWER FEES TO SOME LOCATIONS

NO CHARGE DELIVERY TO EDMONTON, BEAUMONT, SHERWOOD PARK AND ST. ALBERT.
Service to Nisku and Leduc available with one time travel charge of $50.00 + GST.

Service to Spruce Grove and Fort Saskatchewan available with one time travel charge of $85.00 + GST.
Service to Stoney Plain available with one time travel charge of $95.00 + GST.
Service to Morinville, Ardrossan and Bon Accord  available with one time travel charge of $115.00 + GST.
Service to Rural Addresses within 50km from the city of Edmonton limit, including acreages outside of town limit, RR addresses and gravel or unpaved access to property is available with one time travel charge of $125.00 + GST
BYE BYE JUNK



Bye Bye Junk is a full service junk removal company. We offer bin rentals for do-it-yourself junk removal or full service junk removal (we do all the work) for your convenience. Great quality, affordable prices, we take care of your junk problem.
SERVICES

BIN RENTAL

JUNK REMOVAL

TREE CUTTING AND REMOVAL

APPLIANCES REMOVAL

POST CONSTRUCTION CLEANUP

DEMOLITION CLEANUP

SHINGLE BINS

CONCRETE BINS
WE ACCEPT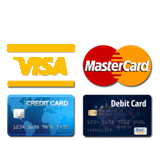 CONTACT INFORMATION
Service Hours
Monday – Sunday:
7:00 am to 9: 00 pm